Events
Ancestors In Training: Queering Divinity - A Communal Conversation
Caribbean Cultural Center African Diaspora Institute
"We are the ancestors of the future and what we do now will have an impact." - Yeye Luisah Teish
Our traditions and religions can open a road of healing for everyone and anyone. Often serving as mirrors and resources during troubling times, there is a solace in finding a way to honor the divine within all forces of nature. However, as the ways in which people are expressing their gender, sexualities, and fluidity are shifting – have the practices expanded, or were they always in a certain alignment? For this session, we will explore examples of inclusive cosmologies of the past alongside contemporary instances of queering divinity. This closing of the Ancestors in Training series is explicitly being held as a community conversation among emerging thought leaders of the Black Diaspora.
Join Houiea LOVE (@houiea), Elliott Ray Lassi (@elliottraylassi), and Storäe Michele (@storae.michele), Thursday, October 11, 2018, for a community conversation on Queering Divinity, the final second session of the Ancestors in Training series!
This is part 3 of the 3-part Ancestors in Training series created and facilitated by Veronica Agard of Vera Icon LLC.
---
When: Thursday, October 11, 2018
Time: 6:00 PM - 8:00 PM
Where: Caribbean Cultural Center African Diaspora Institute (120 East 125th Street, East Harlem)
Admission: $10.00 | Get Your Tickets By Clicking Here
---
Facilitator | Veronica Agard (@verosgotthejuice):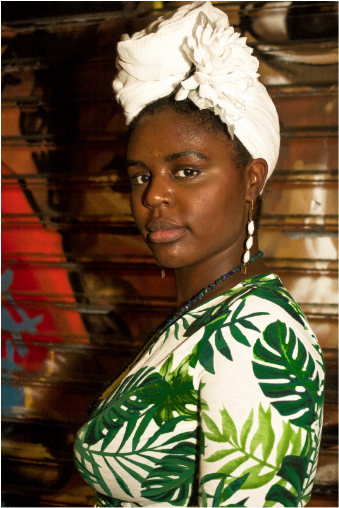 Veronica Agard is an alchemist, educator, and connector at the intersections of Black identity, wellness, representation, and culture. Of Afro-Caribbean, African-American and Indigenous descent, she continues to experiment with healing modalities such as movement, singing, herbalism, divination, capoeira, and yoga. Her primary channel is writing and holds healing space for the community through writing cyphers. She is the curator of the Who Heals the Healer series and the conference of the same name, the Reparations: Wellness Clinic, as well as the Ancestors in Training series.

Veronica is a firm believer in putting theory into practice. She has extensive experience in community outreach, activism, journalism, and social media, and focuses her energies on projects dealing with issues of gender, race, culture and human rights.

Through archival research at the Centro de Investigaciones Regionales de Mesoamerica (CIRMA), she completed her undergraduate thesis on the complex histories of sexual assault and violence against women in post-conflict Guatemala. In 2014, she graduated from The City College of New York with a BA in international studies and history and continued her work as a co-founder of Sister Circle Collective, a role she was active in for five years. As a writer, Veronica's work has been featured in The Grio, Let Your Voice Be Heard, Mic, For Harriet and Black Girl Magik.

She has held space at; the Caribbean Cultural Center, BRIC Media House, the Bridges to the Brave Project, Critical Ethnic Studies Association Conference, Sisterhood Summit, Diaspora Radicalx Conference, HOME: Return, Reclaim, Reframe, Radical Futures and Confront, Heal, Prevent Free School Conferences, Our Liberation Summit at Sarah Lawrence College, Decolonize Birth Conference, Women's Leadership Summit at The City College of New York, Healing Collectives Community Conversation with BUFU, and more.

No matter the role, she offers her expressions as a means to amplify the voices of those that walk with her. She seeks to do this work through her latest platform, Vera Icon, LLC.

PRESS/MEDIA
"Pleasure Principle: Oshun's Mirror" at Black Girl Magik - http://blackgirlmagik.com/our-stories/pleasure-principle-oshuns-mirror/
Reparations Black Wellness Clinic Fundraiser https://www.gofundme.com/reparations-black-wellness-clinic
Alchemist's Cypher: Writing the Future [Black Diaspora Edition] (next event)
https://www.eventbrite.com/e/alchemists-cypher-writing-the-future-tickets-50642995563
Interview at Black Abundance BK on Who Heals the Healer
http://www.blackabundancebk.com/people/who-heals-the-healer-a-conversation-with-veronica-agard
Photo credit: Ojos Nebulosos
---
Panelist | Houiea LOVE (@houiea)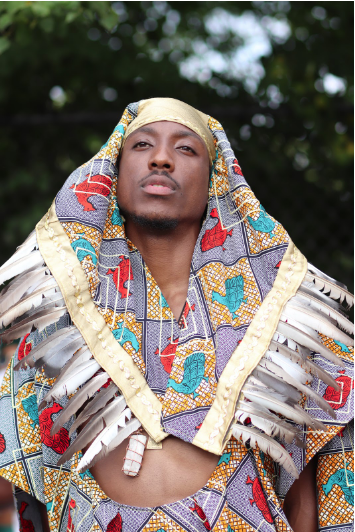 Formerly known as Lorenzo Ricardo Walker II, Houiea LOVE is a multidimensional healing artist based in the Bronx. He grew up in Paulsboro, New Jersey and has visited almost every major city along the east coast. His healing journey consciously began in January 2012, after a jarring awakening that lead to his isolation from society. He began to deeply study religions, the occult, world histories, mysticism and any methodology that served the highest good. He approaches life with an innocence that nurtures his inner child in a creatively nourishing way-- all in service to the divine. Through a continuous process of unlearning systemic programming and internal exploration, he intends to be the highest embodiment of LOVE that he can possibly achieve in this lifetime. Through purification of the soul and the soul vessel, all is made clear and manifest by will of the divine.

In March 2012 he saw a woman having a bad day and felt in his heart that he should give her his good day. He visualized himself transferring his energy to her and miraculously, before his very eyes, she left the bus elated. He promptly had 3 weeks of bad luck after. This was the lesson he learned, not to ever give of ones own energy but instead from the infinite pool of divine LOVE from the source of all creation.

April 9th, 2013 he received his first Reiki session at Woodbury Wellness Center by Patti Nebel. The very next day he returned and became a student. One month later, on May 9th, he was braiding a friends hair as she was pouring out her sorrows. When he was finished, he laid her hair down and divine healing came through his hands to calm her mind. She felt the inner peace that he felt when he received Reiki. About one week later he was attuned to Reiki 1. He continued with local Reiki shares and learning through personal sessions with his Reiki master, then received his second attunement in June of that same year.

One year and one day from his first Reiki session, he received his mastership. It was a long arduous journey of self discovery and exploration. He takes healing quite seriously and wanted to be exactly ready by the divines standards, not his own. By this time, his journey opened him up in so many ways that he was bursting with creativity. He dubbed himself a Healing Artist because he learned to use art to heal himself as well as others. After all, Reiki is a healing art.

Along his journey, he has been taught by a list of mentors and influenced by many works that mold him into the divine being that he is: Apostle Joel H. Moorefield Sr. and Jr., Patti Nebel, Judy Dingler, Dr. Stanley El, Ackbar and AnneMarie of sacred green earth, Paramahansa Jagadish, Yendys Nefer Atum, Erika Totten, Ra Sema Ba, Drunvalo Melchizedek's teachings, Kelly Howells meditations, along with Delores Cannon and Louise Hay's books to say the least.

When he accepted the gift of communicating with beings in higher realms, he was told very clearly that in order to continue to do so that he must see them as equals. He must raise his vibration to communicate with them and meet on a level playing field. So while he gives veneration and thanks to them for guidance and protection, he always reserves all praises to the source of all creation that undeniably exists. He understands the source of all creation as the masculine and feminine prime creator that breathed forth life into the universe, as the universe, to be a reflection of itself.

Houiea is forever redefining GOD, as his life is forever in motion. As he learns and remembers more of who he is, he understands more of what GOD is. GOD is all things cross space and time. All of creation is a reflection of the creator and we have the opportunity to find its reflection through understanding and compassion. GOD is LOVE. Through LOVING ourselves we accept the GOD in ourselves. Through LOVING others we accept the GOD in others and so forth, even with intangible life. GOD is eternal energy. GOD is our eternal soul that connects us all and sustains life within and without us. GOD is ALL.
PRESS/MEDIA
http://houiea.com/healingservices/
---
Panelist | Elliott Ray Lassi (@elliottraylassi)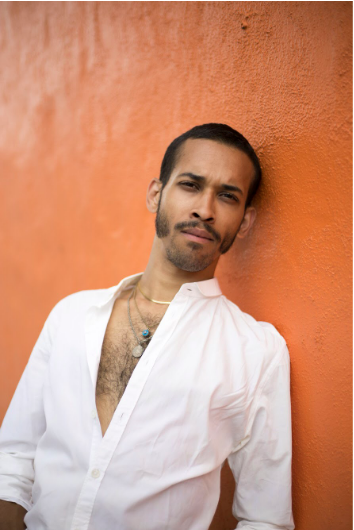 Elliott Ray Lassi is a Bronx based creative and espiritisto, Afro-Caribbean musician, dancer, published writer, and genealogist.
Exposed to African Traditional Religions (specifically Regla de la Ocha and 21 Divisions) throughout the entirety of his life, he found a way to operate as a cultural representative and educator, by connecting family traditions with his self-taught musicianship and passion for genealogy and history. Today Elliott serves as a non-initiated devotee, focused on first studying Yoruba (language and rhythms) through Afro-Caribbean percussion, their rhythms, spiritual meaning, and power; it's revolutionary significance, and its socio-political relevance today.
As a hobby genealogist, he has successfully connected strangers, introducing them as family - sometimes bridging the gap between lost family branches/members - revealing an immediate connection to the slave trade (virtually destroying any racially biased misconceptions the clientele or their family may have had) and has major success within his own private genealogical investigations including a reconnection between a father and daughter after a 48 year gap.

Combining the interconnectedness of African spirituality through music, as a medium for navigating the dense relationships between Caribbean peoples through genealogy, he strives to erase the superficial boundaries that limit the growth of community and works to show that we are all more closely connected than we could imagine (with a bit of music, dance, and food of course).
PRESS/MEDIA
http://webethefeatures.com/native-son/
(First published at The Schomburg Center in a local zine; only one physical copy in the Archive for those interested)
Photo Credit: Andre Cerezo, 2018 @isnystudio
---
Panelists | Storäe Michele (@storae.michele)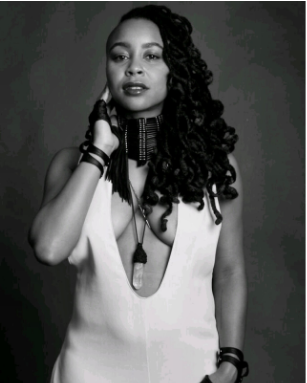 Storäe Michele, [known by her ancestors as Michele Stanback] is an artist, writer, director, and educator of over ten years. As an Interdisciplinary Master of Divinity graduate of Union Theological Seminary and Master of Professional Studies in Creative Arts Therapy and Creativity Development graduate of Pratt Institute, storäe infuses the arts into theological inquiries--exploring rituals and breathing new life into sacred spaces for meaningful reflection. Her first film, [the listening heart], is performed by a cast of women of color, bringing to life an original story grounded in Mayan and Yoruba cosmologies. Through embodied poetry, song and dance, she uplifts the feminine divine and investigates ways we communicate the meaning of love. storäe is committed to the sharing of these stories with women of color as a subject—[re]mythologizing and unearthing the narratives of our ancestors.
storäe is a black queer women who writes in her native tongue.

storäe believes that poetry is the language of knowing. It begins in your gut, igniting intuition. For a woman—especially, a woman of color—her words dance along the pages in a rhythm that reunites her truth from the spaces that fade in-between. Poetry is also her prayers and tears that reverberate the blurred words that most don't know to listen to. storäe's heart-work addresses the ritualized fragmentation of black women into caricatures—in order to call back their bodies, black women must both write and [re]mythologize the story of their bodies. storäe uses her artistic license to intentionally write and engage with voices using the language of poetry—honoring its' epistemology of healing and transformation.
Photo credit: Jesus Baez
PRESS/MEDIA
The Listening Heart Film Trailer: https://www.youtube.com/watch?v=SLUZl_L__O4
---
Graphic by Houiea
Categories: