Events
Orisha Beaded Emblems | Art Workshop Series
Caribbean Cultural Center African Diaspora Institute
120 East 125th Street New York, NY 10035
"Beading is visual utterance and prayer. It is an expansion of your ashe." Jose Rodriguez
Orisha Beaded Emblems is our latest art making series for adults, inspired by the ancient beading practices of the Yoruba people of Nigeria. To the Yoruba and practitioners of Ifa-based sacred traditions, beads are highly valued for their specific correlation to specific Orishas, as well as their economic value. For devotees of Orisha sacred traditions, these items harness symbolic energies.
Join us every Thursday in May to create a unique Orisha-inspired beaded emblem with renown, and award-winning master beader, Jose Rodriguez.
When: Thursdays, May 3rd, 10th, 17th, 24th, and 31st
Where: Caribbean Cultural Center African Diaspora Institute | 120 East 125th Street, NYC 10035
Time: 6:00pm- 8:00pm; 5:30pm check-in
Fee (Register Here): 125.00* - (Includes all materials and evening refreshments). Space is limited to first 20 registrants!
* Full registration fee is required. Please note, no refunds for series withdrawal after Friday, April 27th.
---
Meet Artist Jose Rodriguez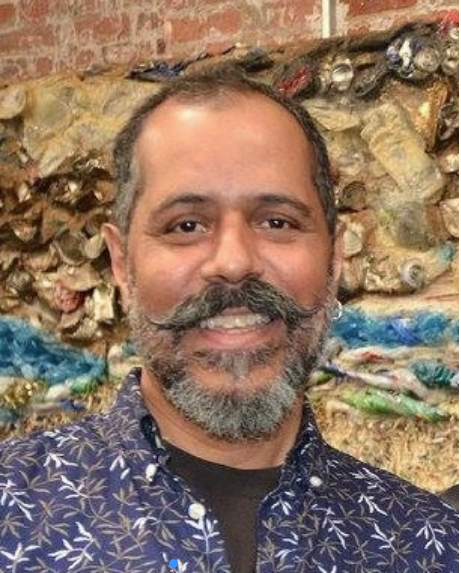 Jose Rodriguez is a visual artist, educator and Orisha practitioner based in East Harlem, New York. As an artist/priest his ritual artworks are enshrined in the US, Brazil, Cuba as well as Okinawa, Japan. His work has been featured in various books and publications including: Beads, Body and Soul: Art and Life in the Yoruba Universe; African Arts Magazine; and The Yoruba Artist to name a few. His work titled "Adenla Obatala" (The Great Crown of the King of White Cloth) was commissioned by the Fowler Museum of Cultural History at UCLA and is currently featured in their permanent collection.
Categories: