Events
Race, Myth, Art, and Justice Exhibition: Community Closing Reception
Caribbean Cultural Center African Diaspora Institute

120 East 125th Street

New York, NY 10035
FREE
Join us Saturday, June 15th to celebrate the closing of Race, Myth, Art, and Justice exhibition. The exhibition explores intersecting ideas of race, myth, art, and justice through the lens and unique interpretations of twelve inter-generational photographers. Via innovative contemporary art practices, the photographers engage with the premise of "race" as a social construct rooted in myth, while simultaneously interrogating its profound implications and indignities on our 21st-century lives.
The day will feature a special moderated conversation between Race, Myth, Art, and Justice participating artist Deborah Jack and Oneka LaBennett, Associate Professor of Africana Studies at Cornell University. The conversation will be moderated by Grace Aneiza Ali, co-curator, Race, Myth, Art & Justice.
---
Race, Myth, Art, and Justice Exhibition
With roots in the United States and throughout Africa and the Caribbean—including Guyana, Jamaica, Nevis, Panama, Puerto Rico, St. Martin, and Sierra Leone—the photographers draw from an African Diasporic worldview steeped in their personal experiences as well as larger geographical political histories. Collectively, their images offer a poignant and provocative portrait of the ways the mythology of race and the pursuit of justice continue to permeate the global African experience.
Race, Myth, Art, and Justice celebrates a community of voices who illuminate how art continues to serve as a powerful tool for justice. As part of CCCADI's commitment to public engagement and collaboration, the curators invited thirteen dynamic scholars, activists, artists, and writers to reflect on the exhibition's works. Through their thoughtful framing, we witness how the images transcend limiting labels of "political," "radical," or "protest" art. These photographs are not merely gestures or symbolic meditations on race and justice. Instead, they reflect exclusion, erasure, and invisibility as the lived realities we wrestle and resist every day.
Featured Artists:
Kwesi Abbensetts, Faisal Abdu'Allah, Terry Boddie, Jonathan Gardenhire, John E. Dowell, Jr. Adama Delphine Fawundu, Deborah Jack, Zoraida Lopez-Diago, Radcliffe Roye, Stan Squirewell, Ming Smith, Deborah Willis.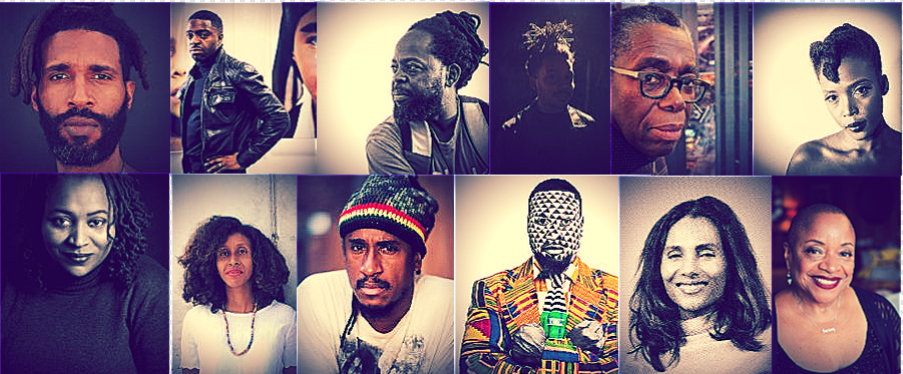 Curators: Grace Aneiza Ali and C. Daniel Dawson
Project Coordinator: Marta Moreno Vega, President of the Creative Justice Initiative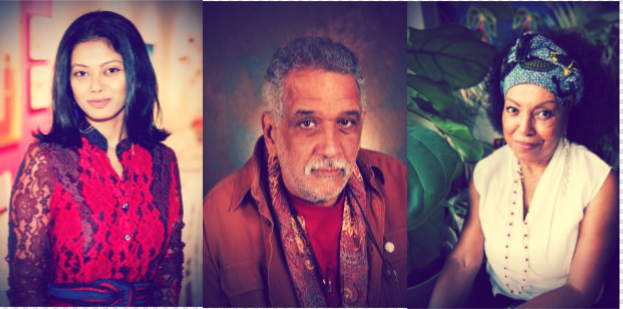 To learn more about the exhibition click here: https://cccadi.org/RaceMythArtandJustice
*Program Subject to Change
---
WHEN: Saturday, June 15, 2019
TIME: 3pm - 6pm
WHERE: Caribbean Cultural Center African Diaspora Institute
ADMISSION: Free with RSVP | RSVP here: https://bit.ly/2HupVga
SUGGESTED DONATION: $5.00
---
The Caribbean Cultural Center African Diaspora Institute (CCCADI) preserves and presents African Diaspora cultures; trains the next generation of cultural leaders; and unites Diaspora communities. We leverage arts and culture as tools for personal transformation, community-building, and social justice.
This exhibition is made possible with the generous support from American Express Foundation, New York City Department of Cultural Affairs, New York State Council on the Arts, Shelly and Donald Rubin Foundation, and the Andrew Mellon Foundation.
Photo Credit: Deborah Jack "Untitled, from the series what is the value of water, if it can't quench our thirst for . . . , 2016 20 x 30 in."
Categories: