Events
The AfriBembé Festival in East Harlem
E 120th Street Lexington Avenue and Third Avenue

New York, NY 10029
FREE
Join us in association with the Friends of Art Park Alliance a NYC Parks and Recreation It's My Park event for our 1st Annual AfriBembé Festival in El Barrio! 
The AfriBembé Festival in El Barrio, is a Pan-African cultural festival that celebrates the artistry, musicality, and creative expressions of the African Diaspora in El Barrio. Festival-goers will delight in Pan-African food vendors, live music performances, a pop-up outdoor exhibition by photographer Perla De Leon, a graffiti art experience, street style fashion show, a host off family-friendly art activities, and other surprises!
Performances:
We will have performances representing Puerto Rico, Dominican Republic, Haiti, Honduras, Mali, South Africa, St. Vincent, and more. Our lineup includes Afro Domincano, Bohio Music, Chief Joseph Chatoyer Dance Company, Charanga Típica 73, Danaya Band, and Retumba. 
DJ Sets:
DJ AQ and DJ Laureano. 
Pop-Up Graffiti Experience | Facilitated by Carlos Jesus Martinez Dominguez
This pop-up is hosted by artist, curator, and museum educator, Carlos Jesus Martinez Dominguez. Community members will get a chance to learn the basics of graffiti history, create their own graffiti print, and add their tag to the communal mural.
The Afro-Descendant Project- Puerto Rico | A Pop Up Exhibition by Perla de León
In 2017 Hurricane Maria devastated the island of Puerto Rico. Just as expected, the most vulnerable population, poor communities of color, were left with their own luck.  Today, most communities' basic necessities, like clean water, remain ignored and unattended.
When María hit the island, like every other Puerto Rican, photographer Perla de León was desperate to hear from her family and friends. Unable to reach her loved ones, she decided to refocus her energy and began writing narratives on her photo-portraits series The Afro-descendant Project- Puerto Rico that address the true origin of the island's suffering. With this portrait series, de León wanted to re-focus her artistic goals towards audiences that have limited access to art exposure and Puerto Rico, by speaking to the colonial condition of island residents. In order to reach out to the public, the photo-portraits of this project are displayed as a pop-up banner exhibition. 
---
WHEN: Sunday August 18, 2019
TIME: 12 PM - 8 PM
GENERAL ADMISSION: FREE, ALL ARE WELCOME (FAMILY FRIENDLY) | RSVP NOT REQUIRED

RSVP HERE: https://afribembefestival.eventbrite.com  
WHERE: East Harlem Art Park | East 120th Street Lexington Avenue and Third Avenue
LEARN MORE: https://cccadi.org/AfriBembéFestival
---
MEET OUR PERFORMERS
"We are a Latin band which focuses its music into what we call Afro Caribbean soul. We played mostly original songs written and arranged by the Band and a few cover songs renditions to funk and alternative rock. Our band is composed of two vocalists, guitar, bass, drums, Conga, Guiro, and Tambora. We make a modern blend of Afrobeat, reggae, calypso, samba, funk and Dominican merengue music." Via Band Website 
AQ is a Harlem native of South African and Guinean descent. An abbreviation of "Afrikan Queen", her name encapsulates her specialization in the sounds of the black diaspora; afro-house and gqom. AQ has a long-standing love for entertainment, as she began dancing and playing the violin at the age of seven. She earned a bachelor's degree in Journalism at Buffalo State before returning to New York City to realize her ambitions as a DJ. AQ represents Tropical Jawn as an ambassador as she gains popularity in New York's nightlife scene.
Riva Nyri Preciland Monvelyno Alexisare both multifaceted musical artists joined together by their love of Haiti's Racine music and creative arts. Both Riva and Monvelyno grew up in Haiti and are heavily influenced by a wide-range of Haitian music. Together they joyfully delve deep into and revel in the soulful, spiritual, and various rhythms of Haitian music and its mystical African roots.
Like Riva and Monvelyno, their music is multidimensional -- sharing with their audience an engaging mix of traditional Vodou ritual songs and their own elegant compositions incorporating funky acoustic grooves and breathtaking polyrhythms of roots and Racine, and infused with soulful jazz-inflected folkloric, Afrobeats.
On a joint mission to illuminate Haitian culture, this duo's new album reflects the unique beauty of BOHIO, which means homeland and was the original name of the island of Haiti. Together they serve the world well as self-proclaimed cultural ambassadors "bringing Haitian culture into the light."
Chief Joseph Chatoyer Garifuna Folkloric Ballet of NY was founded in February 2009, in New York City with eight members, and named to honor the legacy of a brave Garifuna men who fought fearlessly against the European influence in defense of our territories in Saint Vincent and the Grenadines, and received a positive and overwhelming reception from our Garifuna community, specially form the youth, who embraced out traditions as they find a connection to our Garifuna culture. With the mission to preserve the Garifuna Cultural Heritage and raise awareness about the Cultural Heritage, and eager to learn our, language, our history, and our multiple task dances. The founders understood the importance that intangible cultural heritage is not the cultural manifestation itself but rather the wealth of knowledge and skills that is transmitted through it from one generation to the next.
Danaya Band was founded in New York City in 2017 by Aboubacar Dembele, bass player/percussionist son of renowned Malian musician Bamba Dembele. Seasoned, world-traveled artists from various West African backgrounds steeped in traditions passed down from father to son, Danaya's sound pays tribute to the energy and rhythms of Malian, Mandingo, Afrobeat music and more.
Meaning "resounding," Retumba is an all-female Afro-Caribbean ensemble that performs music and dance from Puerto Rico, Cuba, the Dominican Republic, Haiti, and Brazil. Founded in 1981 by Artistic Director Yvette Martinez and Musical Director Nancy Friedman, Retumba has grown to become a group of between seven and fourteen performers. Through their performances, this seasoned ensemble celebrates traditional Caribbean culture by performing folkloric music of Cuba (guaguancó), Puerto Rico (bomba and plena), the Dominican Republic (merengue), Haiti (ibo and banda) and Brazil (samba). During their 25 years of existence, Retumba has performed for diverse audiences in venues of all sizes, including Lincoln Center's Avery Fisher and Alice Tully Halls, Carnegie Hall (with folk singer Pete Seeger), the State-Theatre-New Brunswick, the New Jersey Performing Arts Center, Central Park's Summer Stage, as well as small community centers and schools (from kindergarten to college) through various arts-in-education programs. Beyond dazzling their audiences with artistic flair, Retumba aims to accentuate the strength and sensibilities of women coming together to perform. Finally, Retumba wants all of us to remember our heritage and to celebrate both the similarities and differences among our cultures.
Sponsors: 
Howard Gilman Foundation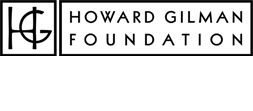 Harlem Community Development Corporation, Casabe House, Fada, NYC Parks, New York City Department of Cultural Affairs, New York State Council on the Arts, and Young Bucks Sports. 
Categories: